I offer one on one coaching sessions, group meditations and workshop facilitations.
It is my intention and souls fulfillment, to design experiences which are inviting attendants to meet their true self. Together, in a safe space we are navigating the exploration of the inner voice and highest excitement.
The way I engage in my coaching is in the notion of healing. Healing is holding space for someone to heal at their own pace. Healing comes from wholeness. Together, we can peel off the layers of your persona, that may have been put on from outside. I believe, how the richest, most beautiful, carefree and powerful aspects of our SELF already lay within us.
Worry, aggression, depression, anxiety, avoiding pain, escape-tendencies, all have the same root. FEAR. And Fear is the absence of Love. The absence of connectedness. In my work, I am guiding to you witness within yourself, how there is an eternal OCEAN OF LOVE. A vast space of pure connection and presence.
Sometimes, however, it takes a quiet mind to be able to access that place with call within. Sometimes, it takes to resolve any obstacles that hinder us from accessing our core. This is what I am willing to support you with.
I have worked with groups, individuals, in seminars, workshops and one on one sessions around the world. I also offer online sessions.
I love to co curate events and experiences, built from the dna of authenticity and true connections. Book me for a public appearance or a retreat.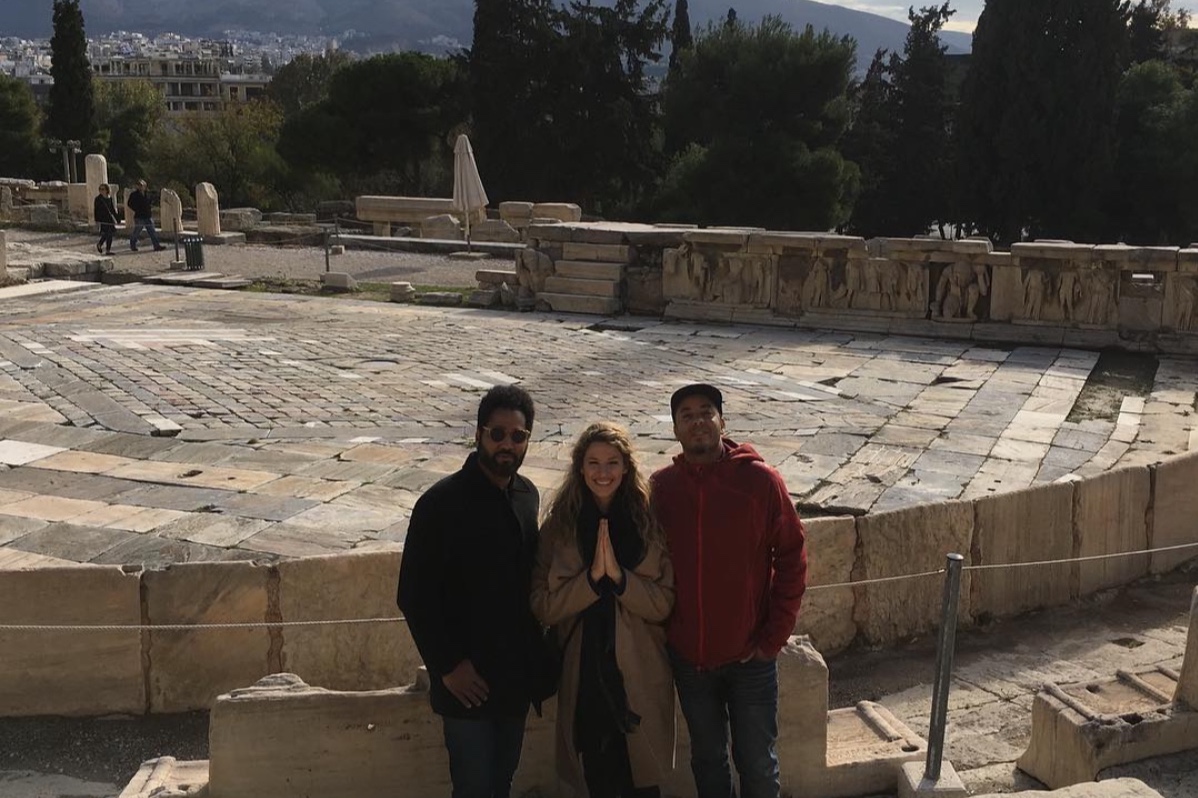 PHOTOGRAPHY BY ACHILLEAS MANOLIS (WWW.ACHILLEASMANOLIS.COM) AND BY MICHAEL ROMACKER (www.michael-romacker.com)
Inspiration is respiration of the heart.
Another amazing soul I have had the fortune to work with, is sharing her experience working with me.
Eine Liebeserklärung für eine Liebe für die es keine Worte gibt
Vom Herzen und Berufswegen durch und durch Strategin war ich schon immer sehr analytisch und reflektiert. Als ich Alexandra das erste Mal begegnen und mit ihr arbeiten durfte, meinte ich alles im Griff zu haben und mich zu kennen. Ich hatte keinen Zugang zu Meditation. Habe es ein paar Mal versucht, aber es hat sich nie stimmig angefühlt. Als ich das erste Mal in einer großem Gruppe Alexandras Worten in einer geführten Meditation lauschen durfte sind mir trotz innerer Mauer in den ersten Minuten die ersten Tränen abhanden gekommen. Die Stimmung die sie zu schaffen vermag ist magisch. Ich wusste nicht wie mir geschieht aber ich hab mich auf einmal bereit für diesen Weg gefühlt. Ich wünsche mir, dass noch viele Menschen diesen Zauber erleben und dadurch einen großen Schritt in Richtung sich selbst machen können. Es gab gute und sehr schlechte Phasen in den letzten Jahren seit Alexandra mich auch als Coach auf meinem Weg begleitet und ich schätze Ihre Arbeit deshalb so sehr, weil Ihre Sitzungen die perfekte Symbiose aus der Ansprache von Seele, Kopf und Herz sind. Neben wissenschaftlichen Erklärungen für biologische und neurologischen Prozessen, gibt sie einem gute Übungen für die Praxis mit auf den Weg – immer begleitet von einer maßgeschneiderten Meditation.
Ich fühle mich heute freier und kraftvoller als jemals zuvor. Sicher hab ich viel auch mir selbst zu verdanken. Aber Alexandra war mein unterstützender Katalysator der viele Knoten erst zum Platzen gebracht hat. Sie ist eine der wichtigsten Begegnungen in den letzten Jahren für mich gewesen.
Nadine Nadler. Strategy & Innovation Director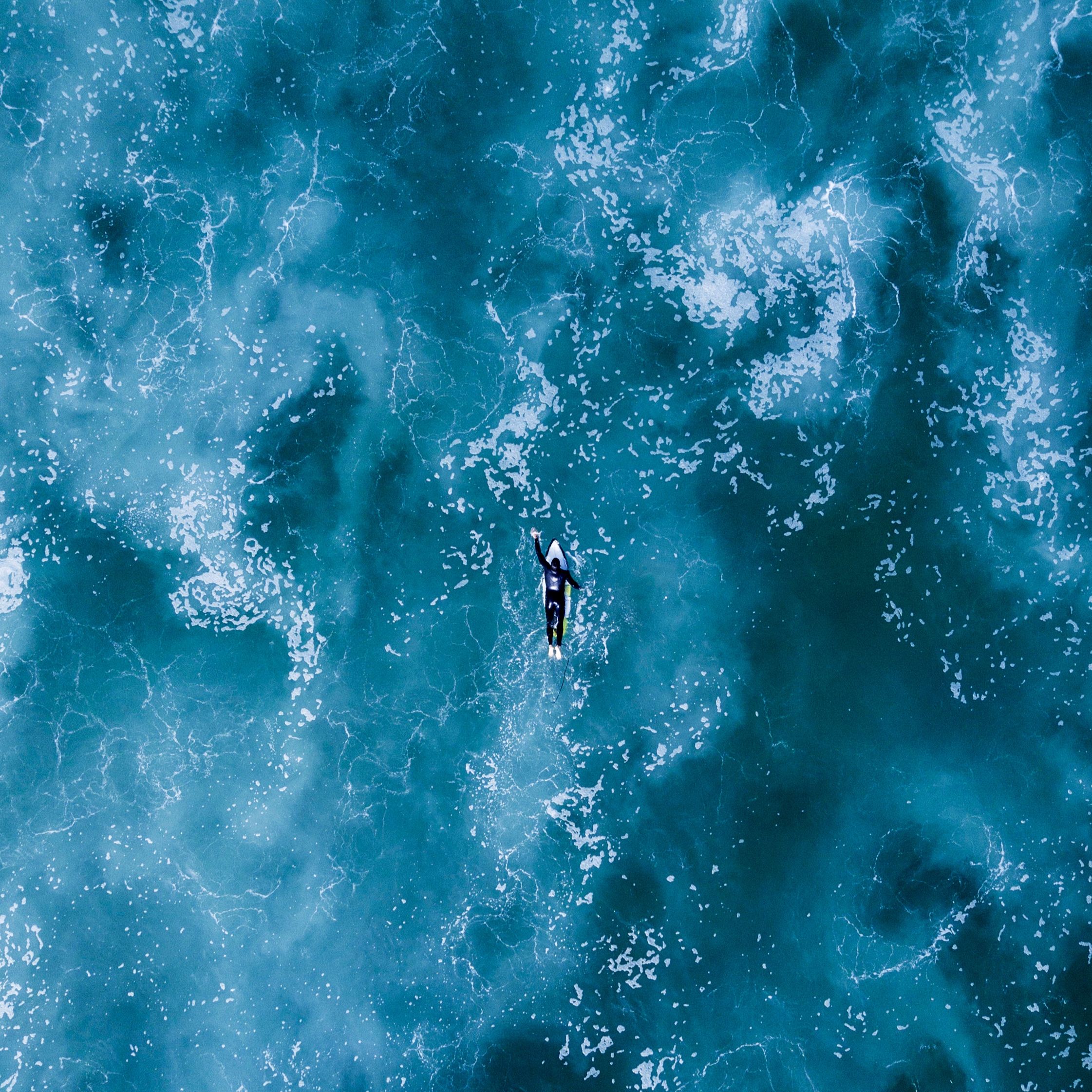 THIS DIGITAL SPACE HERE IS BUILT ON THE DNA OF WATER, THE OCEAN AND SURFING. THE OCEAN BEING ONE OF MY GREATEST TEACHERS.
ALWAYS ALIVE, MORPHING ITS SHAPE AND EVER STRONG, IT HAS TAUGHT ME AMONG MANY OTHER THINGS, HOW TO BE HUMBLE, APPRECIATIVE AND RESILIENT. MOST OF ALL, HOW TO TRUST MYSELF AND CULTIVATE MY INNER NAVIGATION SYSTEM.